Becca McKenzie

Becca McKenzie

Name

Becca McKenzie

Age

17

Occupation

Student

Date of Birth

November 7th, 1996

Mother

Unkown

Father

Allen McKenzie (Adopted)
Becca McKenzie (November 7th, 1996) was orphaned when she was a baby.  She was adopted by Father Allen McKenzie as part of the church's program for infants. As a child she was a sweet girl who attended church services every week. But she grew to dislike church, and started acting up. Once she started acting up, people in town started noticing. Becca can't wait until she turns 18. She doesn't like her foster father very much. Some people think she's ungrateful.
Relationships
Edit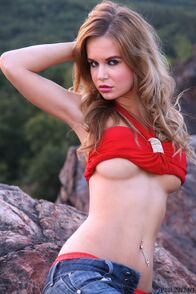 Allen McKenzie -- Adopted Father
Pretty White -- Friend
Leila Gifford -- Friend
Rainbow Stride -- Friend
Natalie Stylez -- Friend
Alexis Kerry -- Friend
Dahlia Tennant -- Friend
Questions
Edit
"Everyone expects me to be Ms. Goody Two Shoes just because I was adopted by a priest."
Ad blocker interference detected!
Wikia is a free-to-use site that makes money from advertising. We have a modified experience for viewers using ad blockers

Wikia is not accessible if you've made further modifications. Remove the custom ad blocker rule(s) and the page will load as expected.